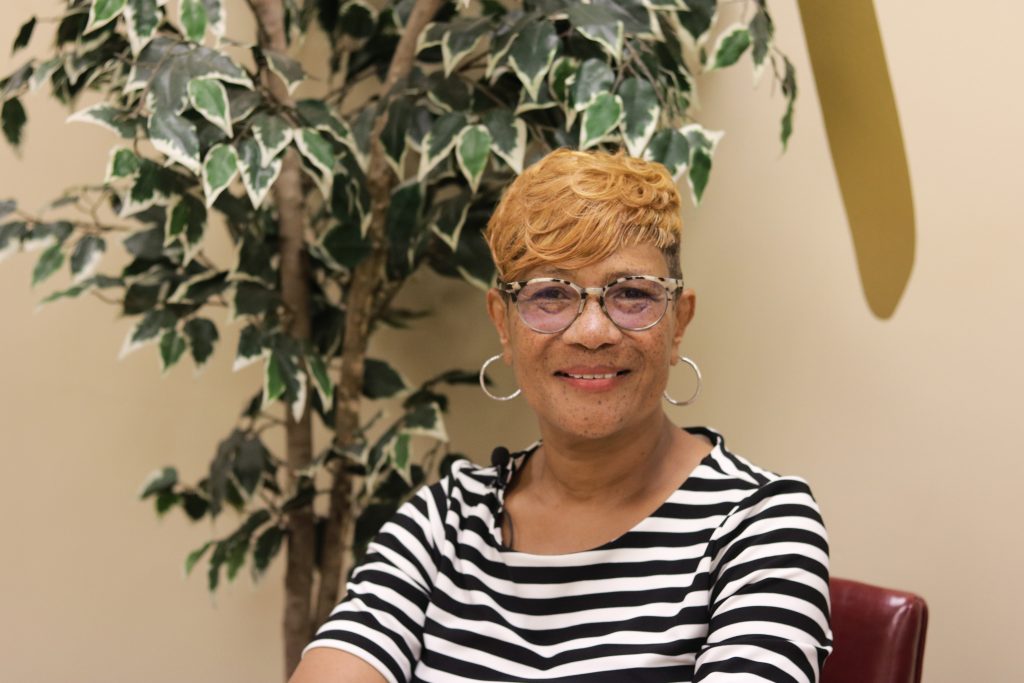 Rozell Green is the founder and  Executive Director of Another Chance of Atlanta, Inc. The organization started in December 2000, as a supportive services provider for women. Under her leadership, Another Chance of Atlanta, Inc. has evolved into providing supportive services and housing for both women & men and all individuals in need, in addition to a plethora of many other services and programs. Over the years, Rozell has been an avid advocate for those in recovery from substance abuse. As a long-term substance abuse survivor for 20 plus years, she understands the struggle that many face who battle the addiction. Rozell is very passionate about helping people by getting them on the right road to self-sufficiency. Through her diligent work in the community and her fight against substance abuse, she secured a special recovery center for those struggling with the addiction on the Westside of Atlanta, thanks to community partner Simpson Street Church of Christ.
Rozell was recently featured in a "Recover Out Loud" film documentary that took place in Atlanta, Georgia. She shares her story on substance abuse addiction and how she triumphed the battle. The documentary is told by survivors and is used as an educational tool to inspire others to overcome.
As a coalition advisor and board member for the Treatment Center, she advises the corporation on substance abuse issues while organizing substance abuse community support groups. Rozell counsels the steering committee on community treatment options as well as facilitate training sessions. She operates as the group facilitator for behavior health services, where she works with clients mandated by the judicial system for substance abuse issues. Rozell has taught Relapse Prevention and Psycho-Educational groups where she was responsible for updating individual client charts and informing judicial officers of the status.
While Rozell has a strong background in managing non-profits she is also skilled in marketing and in journalism. She has designed press releases for the president's office at Morehouse College and has assisted on various marketing campaigns. Rozell is a graduate of Clark Atlanta University and is a loving mother to two adult children.