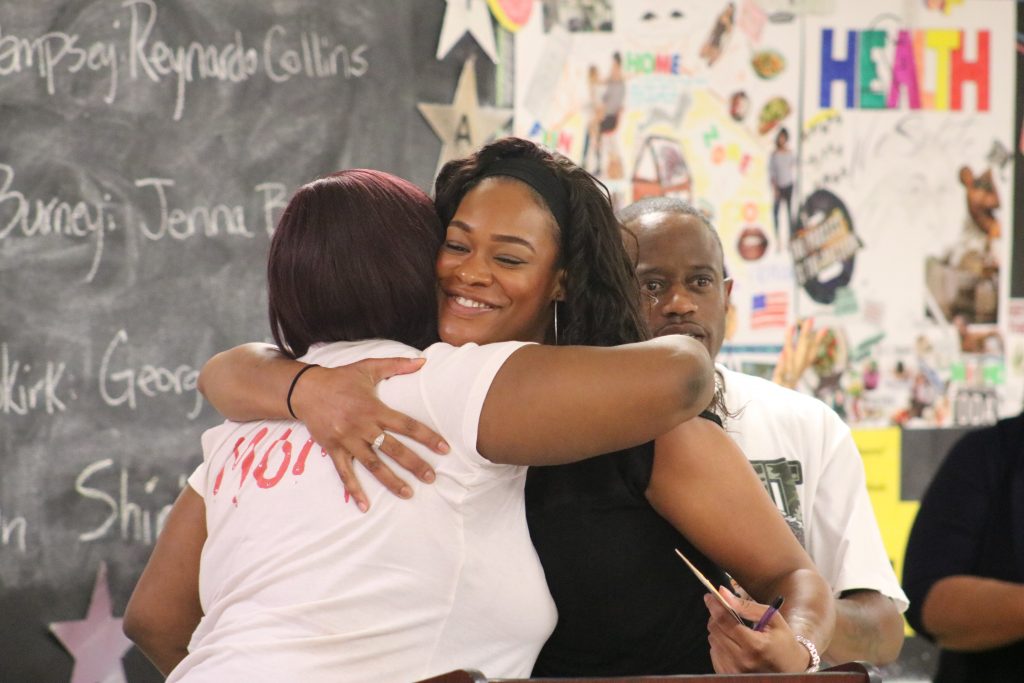 We Offer
Intake/Screenings
Psycho-Social Assessments
Case Management
Recovery Day Management
Medication Monitoring
Personal Growth Plans
Housing Referrals
Drug Screening
Clothing
Peer Support
Narcotics Anonymous (H&I) meetings (onsite)
Double Trouble in Recovery meetings (onsite)
HIV Testing and Counseling
Residential Management
Drug-Free Environment
Linkages to other Community Resources
United Way Supportive Services for Veteran Families (SSVF)
In 2013, Another Chance of Atlanta, Inc. became one of three service providers working with the United Way of Greater Atlanta on the SSVF program for Veterans. It's an important VA effort to end Veteran homelessness. SSVF services include:
Case Management for Veterans with a history of chronic homelessness
Homelessness Prevention
Rapid Re-housing Strategies.
Recovery Management Program
A 30-day educational program that meets Monday thru Thursday 9:30 A.M. to 12:30 P.M. The clients engage in relapse prevention, life training skills, process group, and introduction to the 12-steps recovery process.
WorkFirst/Pre-Independent Living Program
This program provides pre-employment assessments, onsite assistance with resume writing, criminal background checks, interview training skills and employment.
Coming Home Re-Entry Initiative
Residential and support services for men and women coming from jails or prisons.